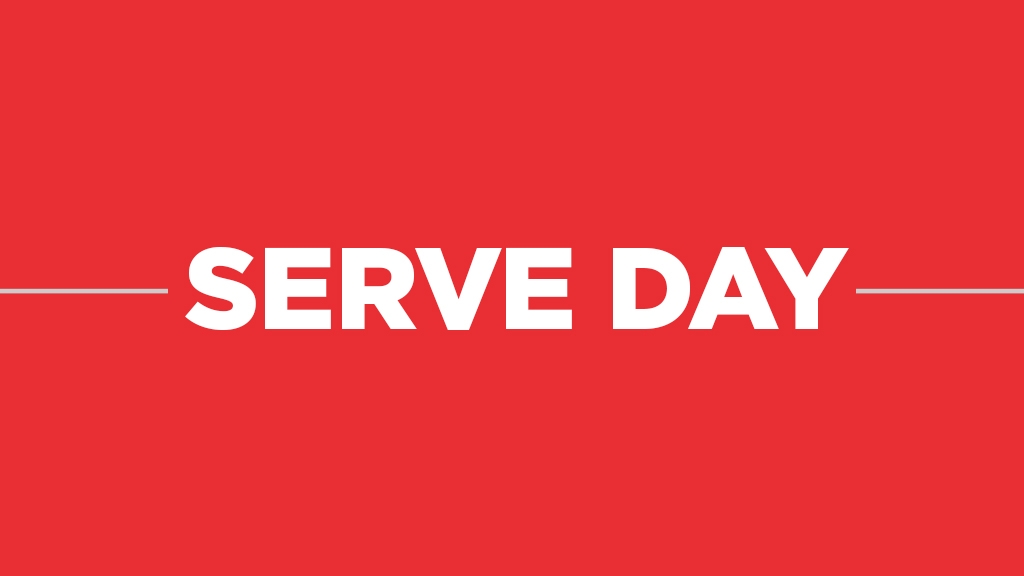 Serve Day
Saturday, July 24
Mark your calendar because Serve Day 2021 is set! Serve Day is an annual opportunity for us, as a church family, to reach beyond our walls and share the unconditional love of God with our community. During this one-day event, hundreds of people will participate in fun, simple service projects throughout Cranberry Township, New Castle, Meadville and Vernon – and the surrounding areas. Join us, and let's make an impact together! Keep reading to learn how you can get involved.
Lead a project
Service projects that happen on Serve Day are created and organized by congregation members like you! If you know a person or an organization in need, you are perfectly positioned to lead a Serve Day project.
You can start preparing now by taking the following key steps:
Save the date!
Ask God how He would like to use you to make an impact.
Write down a summary of your project idea, what it will accomplish, and what team members will do.
Create an initial plan for organizing your project, and think of people you know who would love to join your team!
The Serve Day Leader Guide contains information that will help you plan & organize your project.
Once you're ready, submit your project below:
Submit a Project
Simple project ideas
Host a free garage sale or a free car wash
Hand out free gum, popsicles, or bottled water with Acts of Kindness cards at a local park
Clean up the yard of a widow, parent in need, or someone who is physically unable to do it themselves
Deliver fresh flowers to residents of a nursing home
Serve drinks or snacks at summer band or sport practices
Volunteer at a school to help clean classrooms or perform landscaping
Wash the windows of locally owned businesses
Take lunch to construction workers and service men in your area
Pick up trash in a parking lot or a local park
Bring lunch or other treats to your local Police, Fire, EMS, Hospitals, or 911 Dispatchers
Walk and feed animals and clean cages at the local humane society
Join a project
In 2020, over 548 people impacted their community on Serve Day. By cleaning up parks, washing cars, applying paint and more, they experienced the power of God's love expressed through action. Whether you participated last year or are new to Serve Day, we'd love to have you join us!
Start preparing now by taking the following key steps:
Save the date!
Ask God how He would like to use you to make an impact.
Spread the word by asking others to join a project with you.
The Serve Day Participant Guide contains information that will help you prepare for Serve Day.
Join a Project
GET STARTED SERVING NOW
Can't wait for Serve Day 2021? Want to make an impact now? Check out our Outreach Projects and consider leading or serving on a more consistent basis. Just hit the button below to get started.
Start serving