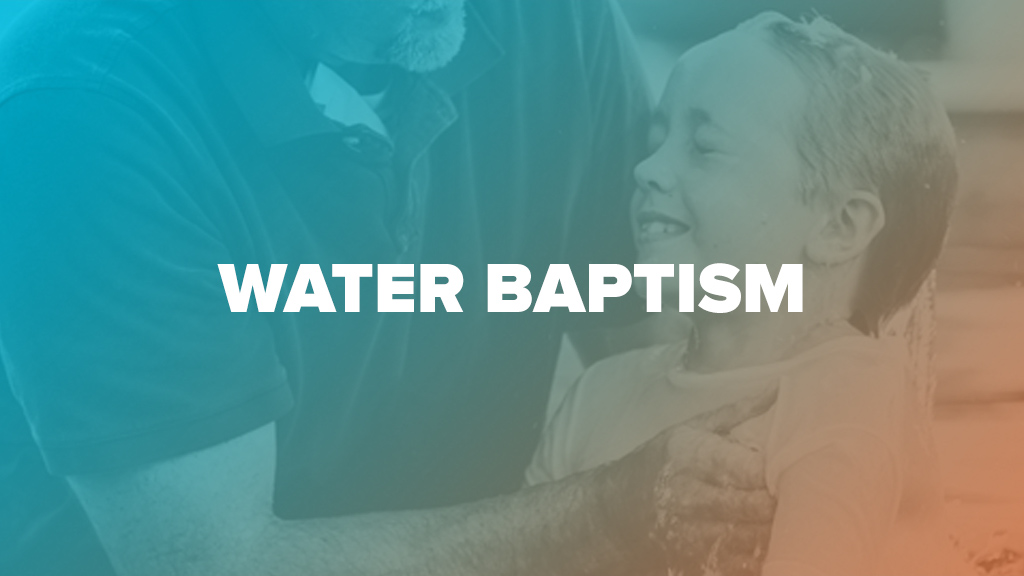 Water Baptism
If you've decided to follow Jesus, water baptism is your next step. Baptism is an outward expression of what you have already decided in your heart. If you're ready to make that public declaration, register by clicking your desired service time below:
About baptism
Baptism is a powerful and necessary step of every believer. When Christians are baptized, they are submerged under water to identify with the death and burial of Jesus and raised out of the water to identify with His resurrection. When we go into the baptism waters, it symbolizes death to sin and self, and as we come up out of the water, it symbolizes being raised up a new person in Christ. It is an acknowledgment to the world that you have decided to follow Jesus.
Jesus made His confession of faith public by being water baptized when He was on the earth, and we do this to follow His example and His command. Water baptism is a step of obedience and the covenant seal of our relationship with Christ.
Requirements
The only qualification for water baptism is to believe and confess that Jesus Christ is the Son of God, that He died for your sins, and that He was resurrected, conquering death for you. Baptism is a symbol of the salvation that has already taken place in your life.
Questions
Should I be baptized again?
If you were baptized as a baby, before you personally accepted Jesus Christ as your Lord and Savior, or before you truly understood the meaning of baptism, we encourage you to be baptized again as a reflection of your own desire and commitment to Jesus.
Can my child be baptized?
Children must be old enough to believe and express their own decision to follow Jesus before being water baptized. This is a conversation for parents to have with their children before a decision is made. We invite you to speak with our Children's Ministry about taking this next step.
Can I be baptized if I have a special need?
Absolutely! Special arrangements are available for anyone with a special need. Please contact the church office at 724-453-6200.
What should I wear?
Please come prepared wearing dark, loose-fitting clothing (no skirts or dresses).
What should I bring?
Pack a bag with a towel and a change of clothing.
Should I come early?
Yes. You will need to check in and attend a pre-service meeting. You will be receiving important information and instructions during this meeting, so please be on time. Each pre-service meeting will begin 30 minutes prior to the start of service.
Where do I check in?
Check in to the left of the fountain in the lobby. Our team will be there to greet you.
Where is the pre-service meeting?
The pre-service meeting will be held in the lobby to the left of the fountain. Each pre-service meeting will begin 30 minutes prior to the start of services.