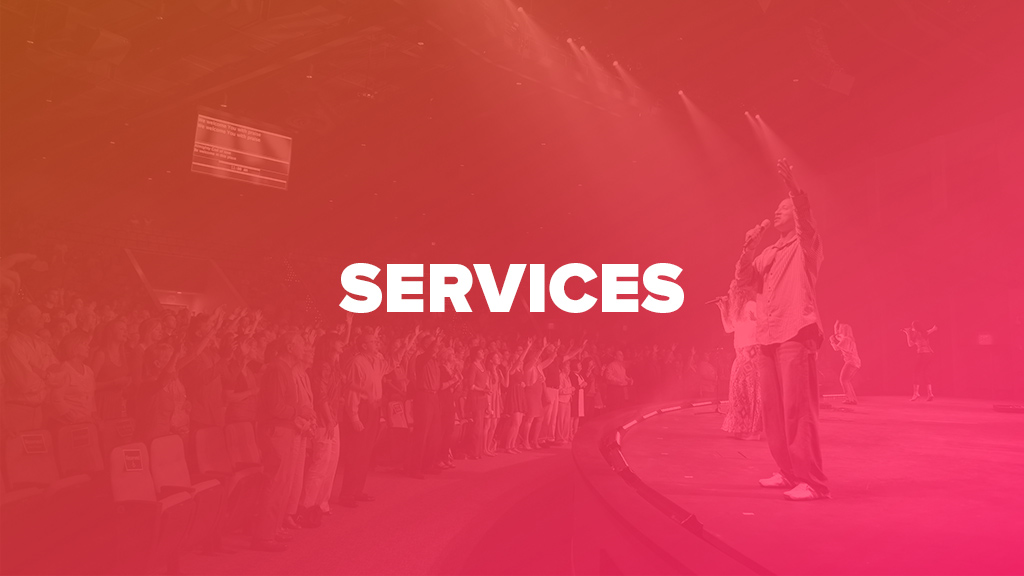 Services
Victory seeks to impact all generations with the love of God. That's why we strive to offer services crafted for a wide range of ages. From infant to adult, there is a service built with you in mind.
Service location
Victory Family Church, 21150 Route 19, Cranberry Twp., PA 16066
Regular service times
Wednesdays at 6:30 pm
Saturdays at 6 pm
Adult service
Middle school service
Children's services
Sundays at 10 am
Adult service
Middle school service
Children's services
Morning prayer
Saturdays at 9 am
Service descriptions
Adult service
At Victory, you can expect to find a casual atmosphere full of loving people. Our services offer dynamic, contemporary worship, relevant messages, and memorable creative elements that equip you to apply the Word of God to your everyday life.
Come early and enjoy a specialty drink and snack in our cafe, or browse our bookstore for teachings and other materials on a variety of spiritual and practical topics. We also carry a selection of inspirational gifts ideal for every celebration.
If you are in need of prayer in any area of life, our Prayer Partners are available immediately following every service. If you are experiencing long-term illness or facing a hospital stay, we also invite you to visit the Healing Room before or after service. Our team members will provide encouragement and minister the Word of God for healing.
High school service (9th – 12th grade)
Our high school ministry is the place to be on Wednesdays at 6:30 pm! Your student will be welcomed into a friendly, modern, and energetic environment geared toward leading them into a more purposeful walk with God.
Middle school service (5th – 8th grade)
Our middle school ministry is designed to help students discover who God is and find confidence in who they are in Him. They'll experience live worship, relevant messages, and small groups in a fun environment of their own. Middle school ministry takes place during all regular service times.
Children's services (Infancy – 4th grade)
Your children will experience engaging services with stories, games, music and small groups. Our children's ministry takes place during all regular service times. Parents of children with special needs are invited to explore our Endless Possibilities Ministry, where dedicated members of our team minister the love of God in a comfortable and safe environment.
Saturday morning prayer (all ages)
At Victory, it's a priority to seek God first in prayer. Every Saturday morning, we gather to pray and worship together as a church, trusting in God's power to create lasting impact in our lives. Prayer is scheduled to last for 1 hour but feel free to stay as long as you can.