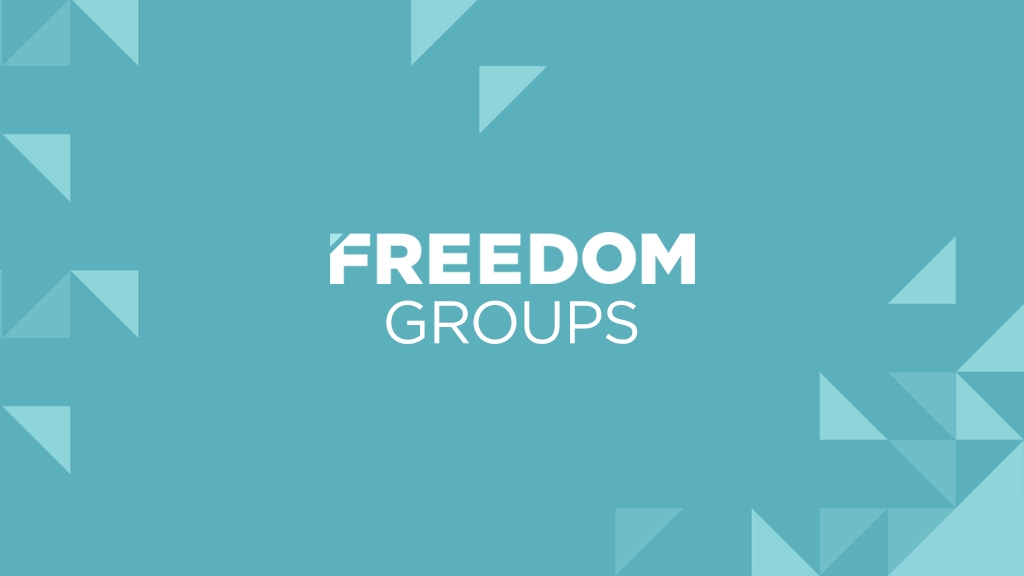 Find freedom
Freedom Groups are an essential next step in experiencing God in real ways, every day. The mission of this 12-week small group is for believers to have every obstacle to intimacy with the Lord removed by focusing on six areas of personal growth.
Freedom Groups are now open for registration! Find the right one for you and get started.
Areas of growth
Living in the tree of life
Walking in the Spirit
Surrendering our lives to the Lord
Learning to speak words of life
Becoming a vessel God can use
Living as a worshipper
Freedom Conference
Following the 12-week study is a powerful two-day conference designed to allow you to personally encounter the Lord and receive freedom in many areas of your spiritual life. If you are currently in a Freedom Group or have participated in one previously, the conference is an integral part of the Freedom experience that should not be missed.
The next Freedom Conference will be on Friday, December 1 and Saturday, December 2, 2023. You'll learn more about the conference during your Freedom Group meetings. You can also review conference details by clicking the button below.