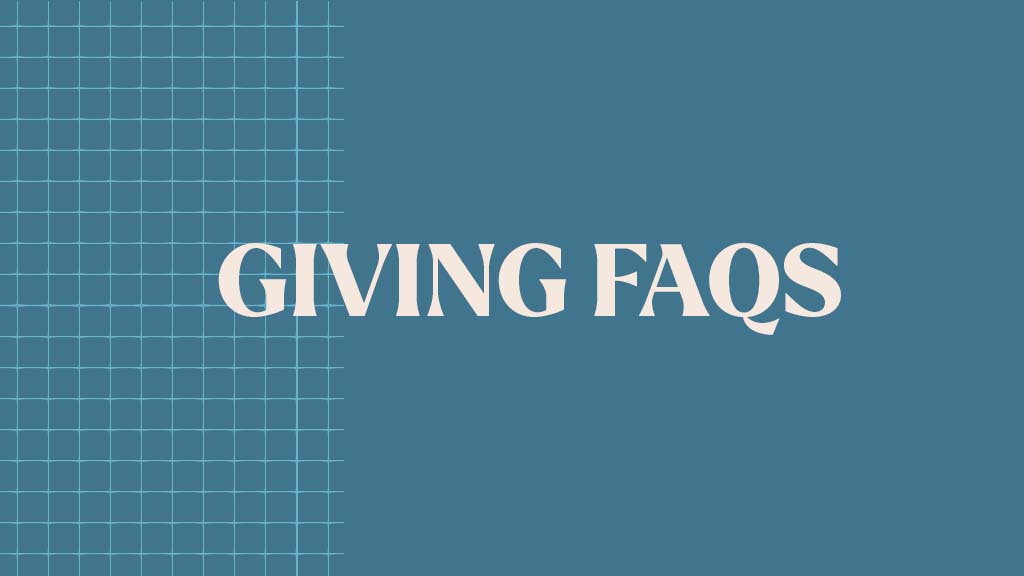 Is it safe to give online?
Yes. Your My Victory account meets the rigorous PCI compliance standards of security and features an encrypted information process. In many ways giving online is safer than writing a check because an electronic contribution cannot be lost or stolen.
From what types of accounts can I give?
You can give from your checking account, debit card, or credit card issued by Visa, MasterCard, American Express, or Discover.
Are there any fees involved with giving online?
No. You will not pay any fees with an online contribution.
Can I make a one-time contribution?
Yes. Your My Victory account allows you the option of making a one-time contribution by logging into your account, or giving as a guest without an account.
If I want to set up a recurring contribution, what are my options for frequency of my gift?
You can choose from weekly, every other week, or monthly. You can also set up multiple recurring gifts to further customize (ie. Give a tithe on the 1st and 15th of every month).
Can I change the amount or the frequency of my recurring contribution?
Credit/debit card and checking account information is not stored in your My Victory account at this time. In order to make a change, cancel your existing recurring gift and create a new one. (Please keep in mind that, per IRS regulations, once a gift has been made to the church it cannot be refunded.)
What if I need to change credit card or checking account information?
For online giving, credit/debit card and checking account information is not stored in your My Victory account at this time. In order to make a change, cancel your existing recurring gift and create a new one.
If you text to give, just text "edit" to 724.204.5108. Click here for detailed instructions on resetting.
Can I review my donation history online?
Yes. Your full giving statement, up to a five-year-history, can be viewed through your My Victory account. This is a complete history and can be used as a quarterly or year-end giving statement for tax purposes. Paper giving statements will no longer be mailed.
Will I still receive regular contribution statements from the church?
No. Because you can now view your full giving history at any time by logging into your My Victory account, we will no longer mail statements. The online statement is complete and usable for tax purposes.
How will I know that I set up my contribution correctly?
From your My Victory account, click on "My Giving" on the right side. This will display all recent gifts and at the top of the screen, you will find a list of your recurring gifts including the dates, amounts, and designations you have selected.
Does it matter which Internet browser I use?
The online giving system works with any browser, including most mobile devices.
I have additional questions about online giving. With whom can I talk?
For any questions, concerns or comments about the online giving system, please email the accounting department at accounting@lifeatvictory.com or contact them by phone at 724-453-6200, extension 276.
*Victory is committed to honoring God's provision by exercising wise and faithful stewardship, ethical practices, and full accountability to ensure that the financial integrity of Victory Family Church remains above reproach. We accomplish this through a system of internal controls and an internal budgeting and reporting process. In addition, an annual audit is performed by an independent certified public accounting firm. Victory is a member of the Evangelical Council for Financial Accountability. ECFA is an accreditation agency that is dedicated to helping Christian ministries uphold high standards for responsible stewardship.