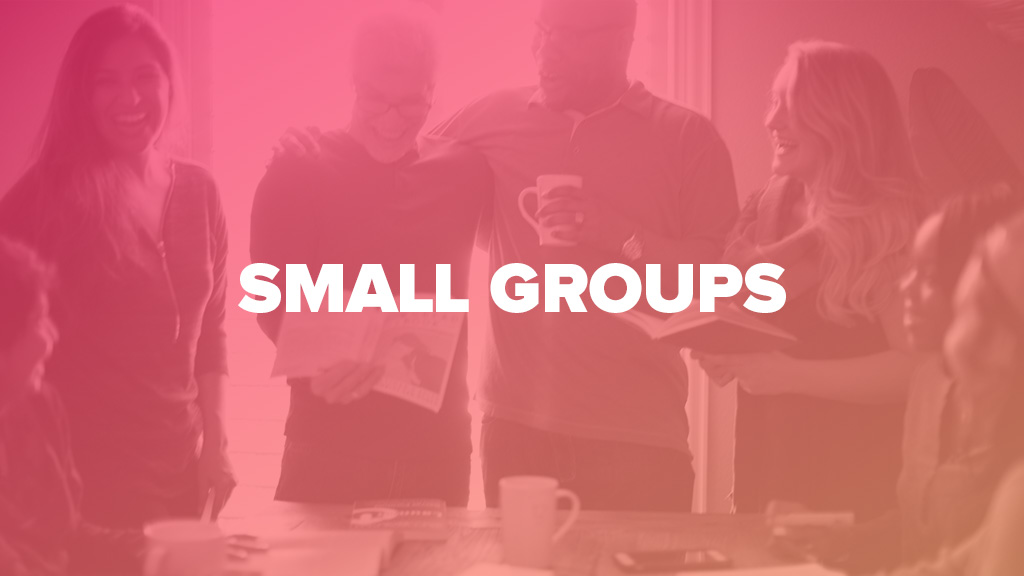 Small Groups
Every small group is an opportunity for people with similar interests to connect and meet regularly to share life and to grow in their faith.
Find Your People
You can use our small group finder to search for topics that interest you. New groups are always being added. You don't have to be a member of Victory to join a small group. Click the button below to find the perfect group for you!
Lead the Group You'd Love to Join
Are you interested in bringing people together to help them connect and grow? If you're a member of Victory, then we invite you to consider leading a small group. Hosting a group is simple—choose a topic or an activity that interests you and select a time and place to meet. When you're ready just submit your group below.
Small Group Leader Training
If you're exploring the idea of leading, or you know exactly what group you want to lead, we invite you to join us for Small Group Leader Training. Along with being a member, this training is a prerequisite for all those who plan to lead a small group at Victory.
Online Small Group Leader Training
In-Person Small Group Leader Training
Resources for Small Group Leaders
If you're leading a small group or planning to lead a small group, be sure to check out the resources for leaders HERE.
If you have any questions, please email smallgroups@lifeatvictory.com.
Small Groups Reopening Plan
During the past several months, it has been so good to see many of you stay connected through our weekend services, help your neighbor, and online groups. Small groups provide our church family a place for care, connection, and growth and will continue to do so.
As we reopen the building for groups, we will continue to follow CDC guidelines and state orders. Please review the protocols we have in place to help provide a safe and secure environment for small group participants.
Click for details on our reopening plan
Onsite protocols for small groups
Prior to entering the church, please check your temperature. If you have a fever (100 or more) please do not enter the building and make other arrangements for your small group.
If you do not feel well or are in an at-risk category, we ask you do not enter the building and make other arrangements for your small group.
Small Group Leaders are to wear masks. Masks can be taken off during prayer and small group discussion time.
Based on CDC guidelines, participants are encouraged to wear a mask but it is not required.
Please do not pass out notes, pens, sign-up sheets, etc.
We will not permit serving food or drinks in the buildings at this time (the only exception will be bottles for infants).
Maintain a distance of six feet between yourself and other guests.
Group leaders will need to wipe down any hard surfaces used (this includes chairs, countertops, tables, etc.). Surface cleaner will be stored in the cabinets in Classrooms A, B, and C. If you are meeting in Classrooms D or E, please use the cleaner from one of the other classrooms.
Bathrooms: please use the Business office bathrooms. All other bathrooms will be closed for groups (The only exception will be Family Night. We will open Children's North and South bathrooms for Family Night small groups).
In addition to the above, we have additional protocols for parenting groups that meet in the children's classrooms (see below)
Any groups that have childcare, volunteers will have to have their temperature checked prior to entering the classroom.
Volunteers providing childcare for groups must wear gloves when changing a diaper.
Toys: groups that meet Monday through Tuesday are permitted to use toys found in the "Saturday" bin. Groups that meet Wednesday through Friday are permitted to use the toys found in the "Sunday bin".
All hard surfaces must be wiped down. Cleaner will be provided in each classroom.
If you have any questions about these guidelines, please contact Joelle.