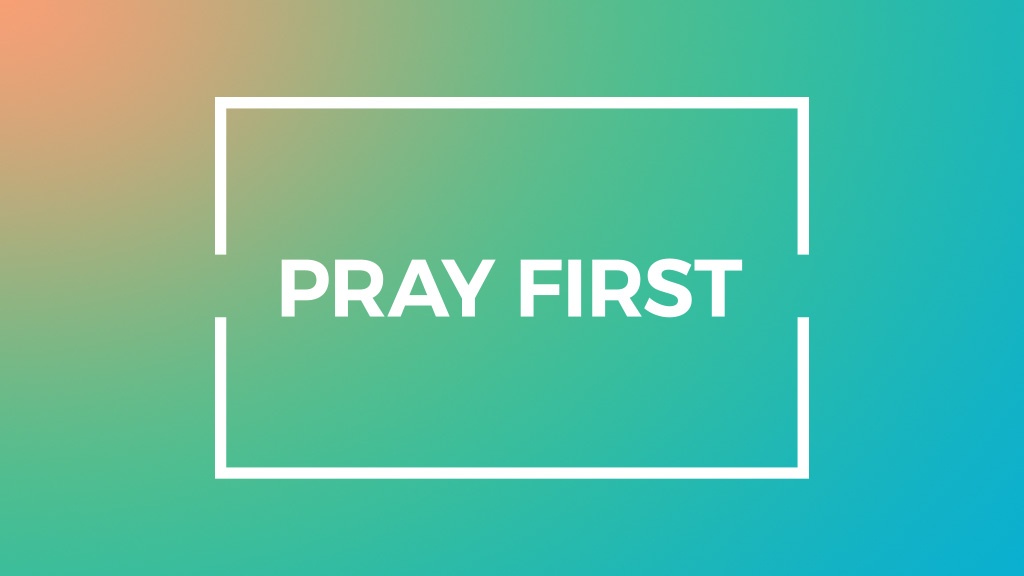 Pray First
The World Needs Your Prayers
Join us for Pray First. It's a time where we seek God in prayer and fasting as we trust in Him to move in powerful ways. Prayer has the power to affect both our internal and external worlds. It can also set our minds and hearts in alignment with God.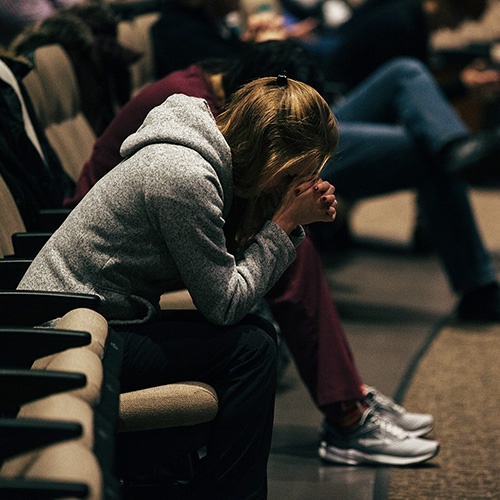 Week of Prayer
September 28 – October 2
Online and In-person at 7 pm
*This will be offered at our Cranberry Township and New Castle locations
Saturday Morning Prayer
Every Saturday morning
Online and In-person at 9 am
*This is offered at our Cranberry Township location
Are you looking to transform your prayer life? Join a small group where you can focus on prayer. Expect to be sharpened and see your relationship with God and your prayers achieve new heights. You will learn how God has always planned to work in partnership with us through our prayers.
Sign up for a Group
Resources
If you sense God has more for your life, Pray First is a great place to start believing Him for all that He has for you. As you practice seeking Him first, He will move you like never before. You'll start to see the power of prayer impact the world around you.
Why Fast?
The goal of fasting is to draw closer to God. Biblical fasting has to do with eliminating distractions for a spiritual purpose; it hits the reset button of our soul and renews us from the inside out. It also enables us to celebrate the goodness and mercy of God while preparing our hearts for the good things God wants to bring into our lives. Your personal fast should present a level of challenge, but it's important to know your body, your options, and, to seek God in prayer and follow what the Holy Spirit leads you to do.
How to Fast
There are plenty of options when it comes to fasting. Fasting is about denying your flesh and becoming sensitive to your inward man and to the Holy Spirit. It's about being governed by God's Word and His Voice. If you follow through with the suggested fasting options, you're going to have a lot more time on your hands. For the next 5 days, consider doing some or all of the following:
Don't watch television or movies.
Don't use the internet for anything other than work or necessity.
Stay off of social media.
Use your phone only when completely necessary.
Eat only what is necessary to provide adequate nourishment.
You can skip meals, but it isn't necessary. Denying yourself each time you eat is actually harder and more effective in teaching you to deny yourself (flesh).
Drink a lot of water and only water.
Don't eat any sugar, sweets, bread, or processed foods.
Eat less than you would normally eat at every meal.
Read at least one book that is about enhancing your spiritual life.
Start each day with a daily devotional that you will continue after your fast ends (ex. set a time and a DAILY appointment, be still and worship, pray, read the Word, listen and write).
Read Scriptures throughout the day.
Pray throughout the day. (If you are filled with the Holy Spirit, then pray in the Spirit. If you are not, then come forward at the end of a church service and receive the Baptism of The Holy Spirit.)
Write down specific things that God directs you to do and follow through with them. His direction is sacred, and remember, the very God of the universe is speaking to you.
Be careful not to use your words to speak negatively about anyone. Don't engage in conversations that tear others down.
Use your words to intentionally lift and build others up.
Don't be legalistic. If you fail and indulge yourself, simply move on and continue your fast. This isn't about perfection, but an opportunity to put God first in your life.