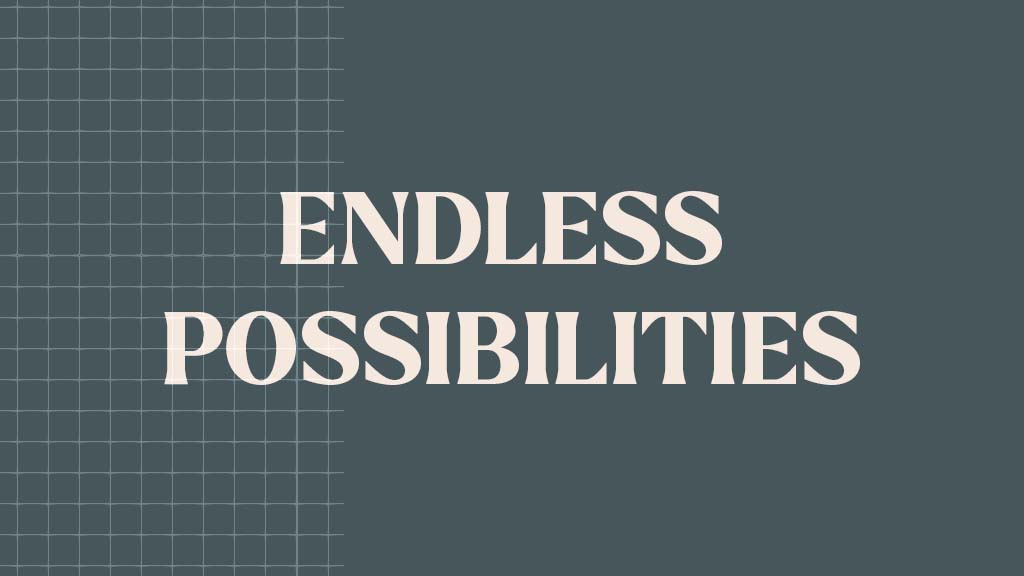 Purpose
This ministry was birthed from Pastor John and Michelle's own experience with their son who was healed and set free from autism. They know and understand what it is like to have a child with special needs. Endless Possibilities emerged from their passion to minister to families who face similar challenges. In this space, Dream Team members minister the love of God to children with special needs while parents have the opportunity to experience worship and teaching during weekend services.
Our Endless Possibilities Dream Team members minister in two ways: one-on-one with children who need extra attention in other classrooms or in a room specially designed for children who are not quite ready to be with a larger group of kids.
Vision
In Endless Possibilities, we believe that, with God, each one of our kids has a bright future. We see children not as the world sees them, but how God sees them. He sees each one of them as valuable and complete, with nothing missing and nothing broken. Even if a child has been medically diagnosed with a condition, God sees him or her with a sound body and mind. We see these children as miracles in progress.
Instead of referring to a child by a diagnosis, we speak only what God's Word says about each child. There is power in the Word of God. It will effect a change in the body and mind. We pray and speak the Word of God over each child at each service they attend.
Details for enrolling
Availability
Cranberry Township campus
Download additional parent info
First visit
If this is your first time with Endless Possibilities, please contact the children's department at childrens@lifeatvictory.com one week in advance so that we can conduct a short interview with you. This will provide us with information so that we may form the best plan for your child's needs.
Subsequent visits
Once your child is registered for our Endless Possibilities classroom, we ask that you RSVP to Endless Possibilities by Thursday at 3 pm if you will be attending the weekend service.