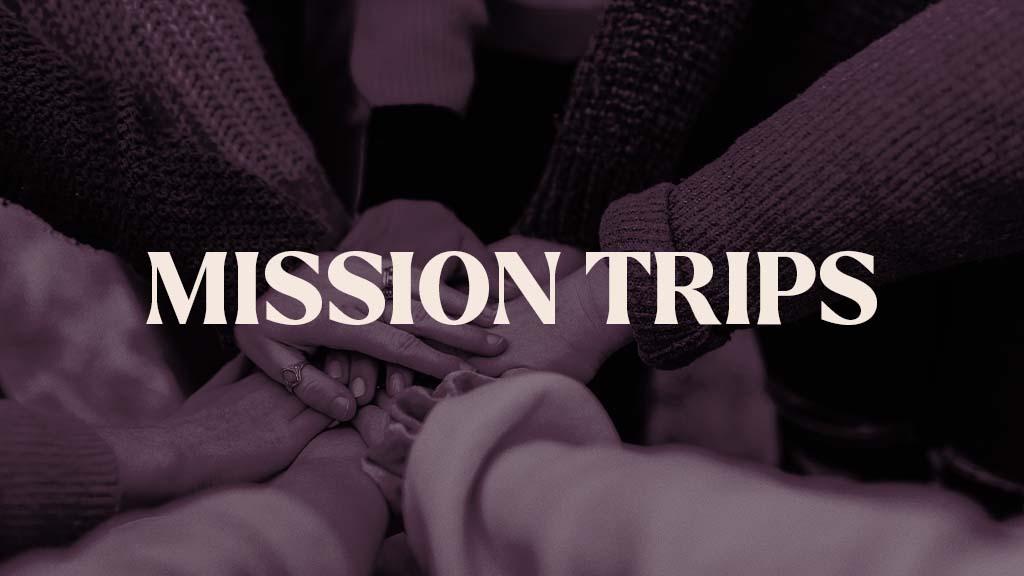 Mission Trips
Through short-term mission trips, we help people all over the world to realize that God loves them unconditionally. Whether we're manning medical clinics in the Dominican Republic or preaching the Word in Mexico, we're helping people everywhere to know God, find freedom, discover their purpose, and make an impact.
Join a trip
Participate
If you're ready to have the most engaging, hands-on ministry experience of your life, consider joining one of our mission trips. You'll have the opportunity to pray for the sick, provide aid, and share the gospel with people in great need. To get started, just view our available trips, review the details of the one you're interested in, and apply. Don't worry, we'll guide you along the entire way.
Also, if you're a high school junior or senior who attends SOZO, consider participating in our student ministries mission trip.
Lead
Have you led a mission trip in the past or just have the desire to lead other believers who are passionate about reaching the world? Consider leading a mission trip with us! Just fill out our online contact form, and someone from the church will contact you with helpful details. You can also review the mission trip leaders guide & requirements here.
It's just creates an overall good feeling to know that you're blessed to be a blessing—to be able to live for God and do His work.
Jacob S.
Going on a mission trip was an awesome experience! It's truly life changing.
Richard S.
You really can't describe the effect a mission trip has on your life until you go and actually participate.
Chuck L.
Wherever we went, when we spoke about the truth of Jesus, the people met us with open arms and just wanted to talk.
Terry W.
Donate to a trip
Interested in reaching the world but don't have the ability to join a trip? You can still help! Your prayers and financial support bring far greater impact than you could imagine.
To donate to a trip, just view our available trips, select the one you're interested in supporting, and click the "CAN'T GO? GIVE!" button at the bottom of its description. If you're donating to a specific participant, please be sure to indicate their full name in the comments section.
Questions
If you want to learn more, please attend one of our quarterly interest meetings, which will be held after services at Victory Family Church (directions). Once the meeting schedule is finalized, it will be added here. You may also contact us online and someone from the missions department will get in touch with you.
What does the cost of a trip include?
The cost of your trip includes your deposit, travel costs (airfare and/or ground transportation), country entrance fees (if applicable), and housing and meals on site.
The cost of your trip does NOT include the cost of your passport (photos & application fees), Visa (if applicable), any immunizations/vaccinations (if your physician advises), money for offerings at worship services, or spending money for souvenirs and snacks.
Are there any age restrictions for your trips?
Minors under age of 16 will need to be accompanied by a parent or guardian.
What paperwork will I need to submit?
No passport is needed for trips within the United States. However, if the trip is international, you will need a passport. If you need to get a new passport, consider that processing and delivery can take up to 8 weeks, so plan accordingly.
All other required paperwork can be found once you've created your Focus Missions account.
Are your trips safe?
Victory Family Church works directly with mission agencies and keeps up-to-date on any travel warnings. We will not send anyone to areas that are not considered to be safe.
Where will we sleep and what do we eat?
This varies depending on country and ministry. Accommodations will either be a modest hotel or a dormitory style sleeping arrangement. Eating arrangements will probably be a combination of eating out and eating at the place where you are staying. In most circumstances, we and your field host expect you to graciously eat the food that is offered, even if it seems strange to you. If you have any food sensitivities or aversions and are concerned about that while on your trip, please talk with the Mission Trip Coordinator.
How do I register for a trip?
Visit our Focus Missions page to view all available trips. Find the trip that interests you and click LEARN MORE. On the details page for the trip, click APPLY TODAY to create your account and begin registration.
How do I track my progress and submit paperwork?
Once you create a Focus Missions account and register for a trip, you will be able to keep track of all funding and paperwork progress online within Focus Missions. It also allows leaders to communicate with their participants. Consider it your mission control for any trip you attend.
How do I raise money?
Fundraising is the responsibility of each participant. We suggest asking friends, family, and even acquaintances to consider contributing financially to your trip. This could be via social media, emails, letters, or other means as you see fit. Asking for support can sometimes be uncomfortable. However, when you share your heart for why you want to go on a mission trip, you'll discover that people are more than willing to help.
Are my deposits or trip donations refundable?
No. By law, all gifts and contributions, whether given personally or by family and friends, are non-refundable. However, funds can be transferred to another trip or to another participant.